Eligibility Criteria
As a small group of 2–99 employees, you can access plans that give you "strength in numbers" through participation in our AHP. For rating purposes, you're seen as a large employer. You have the ability to include a broad range of plan designs and options to cater to the needs of all of your employees. 
In order to qualify for the EmployerPulse Association Health Plan (AHP), the following criteria must all be met:
1. Your company must become a member of WMC Insurance Association.
2. Your company must have 2-99 employees. (Sole proprietor? No problem. Check our available options for one life groups).
3. Your company's SIC code must be a manufacturing, or  wholesale- and retail. Please click on the appropriate link for verification.
4. Your company must be domiciled in one of the following Wisconsin counties.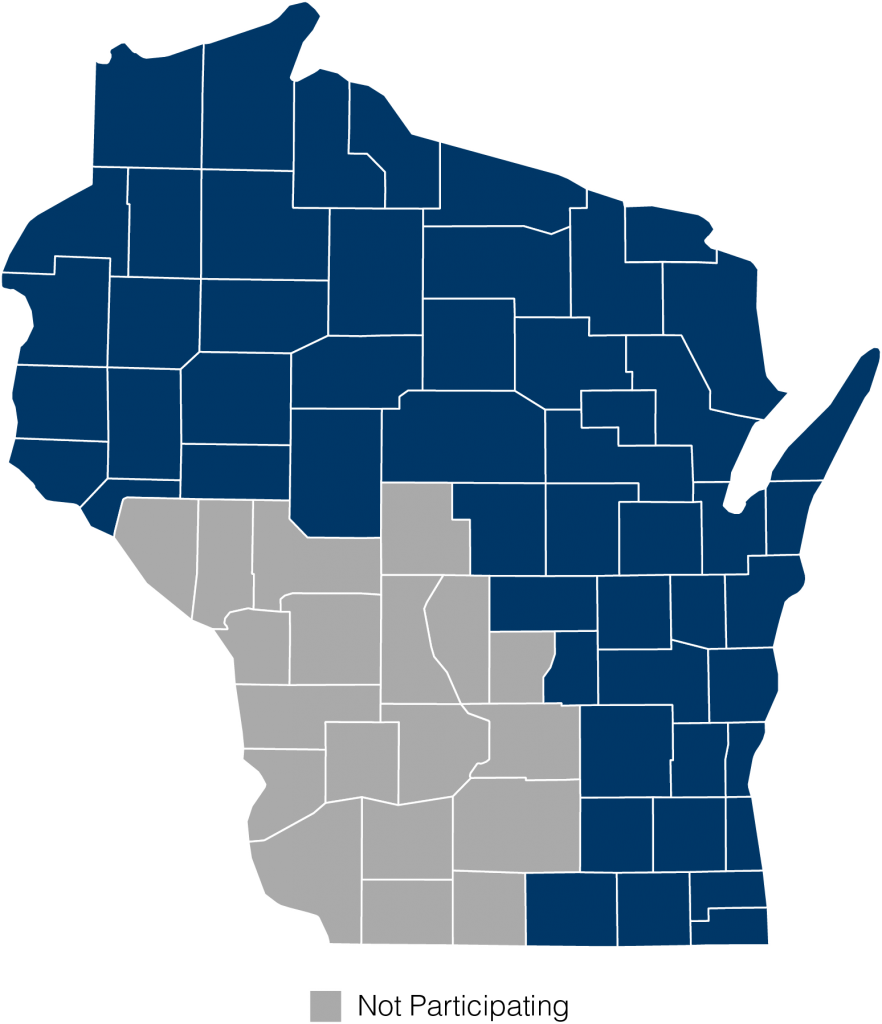 UnitedHealthcare shall not provide group health plan under the AHP in the following 19 counties of the State of Wisconsin:
Adams
Buffalo
Columbia
Crawford
Dane
Grant
Green
Iowa
Jackson
Juneau
La Crosse
Lafayette
Marquette
Monroe
Richland
Sauk
Trempealeau
Vernon
Wood
Next Steps
Your current Insurance Broker can assist you in obtaining quotes and walking you through the plan designs. If you don't have one, please click here for a listing of agencies who can assist you with any of our insurance programs.
Discover our available Plan Designs
Need a quote? Follow the detailed instructions on the appropriate checklist for enrollment/quoting:  Manufacturing or Wholesale/Retail.
Or you can use the census form that is applicable for the nature of your business: Manufacturing Census Form or Wholesale/Retail Census Form.  Please be sure to fill out census form accurately. Any census changes from quote to enrollment will have an impact on the rates.