Welcome to the WMC Individual Insurance Marketplace
NEW Benefit Program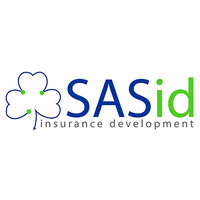 ---
WMC Insurance is now offering insurance to those that do have health insurance coverage through a job, Medicare, or CHIP.  You do not need to be a member of our Association to take advantage of this program. This is a great option for sole proprietors, individuals that work for companies that do not offer health insurance benefits, or perhaps a dependent coming off their parent's policy.  What you pay is based on your income. Some applicants will qualify for a premium tax credit that will help subsidize the cost of the plan.  Individuals can purchase options customized to best fit their needs through our partnership with SASid, Inc.
*Reminder – Open enrollment dates for the marketplace are from November 1 through January 15, 2023. However, you can enroll at any time with a life-qualifying event including loss of healthcare coverage, a marriage, change of address, having a child or adopting a child. Please note you have 60 days from the qualifying event to enroll.
WMC Insurance
Marketplace products include:
Members Health Insurance Exchange
High-deductible, traditional major medical insurance.
CoreHealth Insurance
Guaranteed acceptance, limited indemnity medical insurance
SmartRx Insurance
Insurance for both name brand and generic prescriptions
Short Term Medical
Temporary health insurance for people in between jobs, recent college graduates, season workers and more.
Drug Card America
Pharmacy discount program with savings up to 55% on generics and 15% on name brand prescriptions.
Comprehensive Accident Medical
Insurance coverage for unexpected accidents or injuries.
MD Live Telehealth
Contact a board certified doctor 24/7 over the phone or internet.
EyeMed Vision Insurance
Insurance benefits for your annual eye exam, frames, lenses and contacts.
---
Call us today!
833-282-1864
*Disclaimer: Coverage subject to eligibility and availability. Not all membership plans are available in all states. SASid, Inc. is a program administrator licensed in all 50 states.